Discover the best things to do in Effingham County!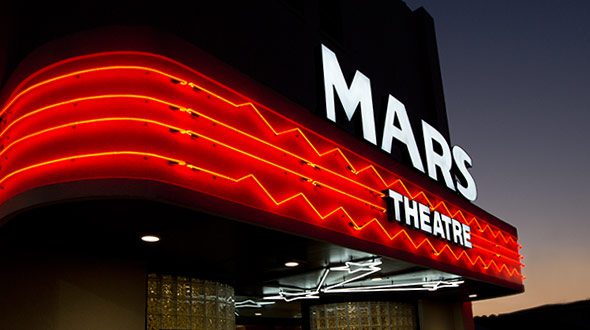 On the rivers, trails and backroads of Effingham County, you'll feel the stress of daily routine fade into cozy comfort, peace and warm smiles. Immerse yourself in our natural beauty, compelling history, and friendly southern hospitality.
Explore our inviting downtowns, bike routes, wineries, secluded fishing spots and farms. Effingham County has one-of-a-kind shops, and restaurants to suit any taste. Gather with us at seasonal festivals and events, escape into the past in a restored 1940s movie palace, and so much more. We welcome you as one of our own to ensure your experience feels like home.
For history buffs and nature lovers, there is plenty to see and do in Effingham County. Boaters, kayakers and fishermen can take advantage of the Savannah and the Ogeechee rivers. There are organized kayak and canoe paddle trips during the summer. The boat landing at Longbridge near Springfield is a scenic spot with massive cypress trunks standing silent sentinel in the waters. Wildlife is abundant throughout the area, with wild turkeys, deer, osprey and eagles, and herons common sights.
Effingham County boasts a state-certified 'Scenic Byway' that winds its way around the county, giving drivers a glimpse of the natural beauty. At the County's history museums, one in Springfield and the other near Rincon on Ebenezer Road, stroll among the historic buildings, many dating back to the 1700s founding of the area. Marvel at artifacts that span Effingham's growth from the colonial days to the present.
Contact the Chamber of Commerce to plan your visit today.

The township of New Ebenezer was founded in 1736 by Lutheran Salzburgers seeking a place of religious freedom.  Historic Jerusalem Lutheran Church was completed in 1769, and still has worship services today as the oldest Lutheran church in America with a continuously active congregation.  Ebenezer became the first capital of Georgia and John A. Treutlen, a member of the Jerusalem congregation, was the first governor.
The Mars Theater is a community supported entertainment hub, offering a variety of events for adults and families throughout the Coastal region. A historic landmark-turned-high-tech venue, the Mars boasts a unique blend of music, film, and performing arts.
The lower Savannah River region is home to meandering creeks and ancient, blackwater cypress swamps, home to thousands-of-year-old trees and endangered species like the Atlantic Shortnose Sturgeon, an enormous prehistoric fish. These picturesque and underexplored routes are perfect for canoeing, kayaking and viewing wildlife.
The Ogeechee is also considered a 'blackwater' river, typically a slow-moving waterway flowing through forests, swamps, or wetlands. As vegetation decays, tannins seep into the ground water or drain into lakes and streams, making a transparent, water that is darkly stained, resembling black tea.
The Historic Effingham-Ebenezer Scenic Byway showcases the history and beauty of one of Georgia's eight original counties. The community of Ebenezer was founded by German Lutherans seeking religious freedom in the 1730s. The route follows 60 miles of state and local roads through Guyton, Springfield, and Rincon. Travelers can recreate George Washington's 1791 Southern tour or General Sherman's March to the Sea, and visit the sites of taverns dating back to the American Revolution, or encounter several historic churches.
Clarence Morgan Sports Complex
Located off of Highway 21, the facility features quality playing fields, top of the line lighting, concessions and a lightning detection system. Houston Astro and Effingham resident Josh Reddick contributed $1 million to the project, which includes an artificial turf baseball field accessible to handicapped children. A 27,800-square foot recreation gym is under construction and expected to open by Christmas.
As a Georgia Scenic River and National Natural Landmark, Ebenezer Creek is a valuable natural and cultural asset. Travel down the creek, you'll likely see herons and egrets, and owls, Witness the natural beauty of the strong cypress that stand tall in the water, as well as Tupelo trees and Tickseed Sunflowers..